About Amber Lecher Oplinger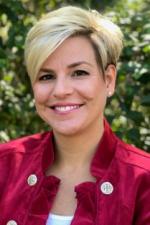 Amber Lecher Oplinger
Contact Information
Office: 480.237.8125
Mobile: 480.202.0870
NMLS #: 286663

Office Address
2055 E Centennial Cir
Tempe, AZ 85284
Amber grew up in small town Nebraska, attended the University of Nebraska and graduated from Arizona State University with a Bachelor of Science in Marketing. With an ease with numbers and a desire to help people, Amber found her calling in the Mortgage Industry where she now has over 11 years of lending experience.
As a Licensed Mortgage Loan Originator in the state of Arizona, Amber has worked with hundreds of people in their search for home loan financing. Her lending philosophy focuses on guiding her clients through the lending process, educating them on their financing options and ultimately helping them to decide on the mortgage option best suited for their long term needs.
Amber is an active member of PEO helping to provide higher education to women across the country and world. She is also a volunteer for her childrens school and St. Marys church. Her valued time off is spent with her husband and two kids camping, cooking or relaxing by the pool.
Here is what Amber's past clients are saying!
Thanks so much for making this process as fast as easy as it could be. I will definitely recommend you!
- Kim and Mark